About Us
Investing in People Since 2002.
e·thos:
From the Greek word meaning Character; the characteristic spirit of a culture, era, or community as manifested in its beliefs and aspirations.
Founded in 2002 with the conviction that people are the engines of success, we believe that above all things character and integrity are critical to the success of any organization or career. These are two values that Innovative will never compromise, which in turn equates to our associates being placed into opportunities that can develop into a long term successful career paths, while at the same time our clients benefit from top-tier talent for proven, successful results.
Meet the Team
We are very proud of our diverse, enthusiastic, highly educated team of Talent Acquisition professionals who are dedicated to providing our associates and clients the highest level of quality and service possible
Kristen Seyler, PHR/SHRM-CP
Director of Talent Acquisition & Operations
Kristen currently oversees all of our Talent Acquisition initiatives, ensuring that our team is committed to and excels in identifying top talent.
Kerry Fiscus, CSP
Director of Finance & Compliance
Kerry began her career as an Administrative Assistant working for a Fortune 500 CPA firm while attending night classes at California State University, Long Beach.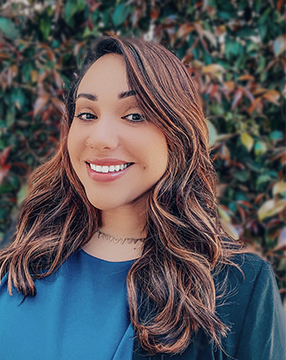 Kristie Flores
Sr. Talent Acquisition Specialist
Kristie started off her career as an Admissions Advisor in the beauty and wellness industry after completing her coursework in Cosmetology. She quickly realized that she had a keen eye for helping individuals make a difference within their career paths.
Keith Fiscus
President & CEO
Keith Fiscus is the President and CEO of Innovative Career Resources, and a proud veteran of the United States Army (Airborne).
Rambo, ASPCA
Talent Acquisition Pug
Although Rambo seems a bit grumpy at times, his keen ability to sniff out Top Talent and overall people skills has enabled him to become one of Orange County's most sought after Talent Acquisition Pugs.