July 21, 2015
7 Ways to Increase Profits Through Employee Engagement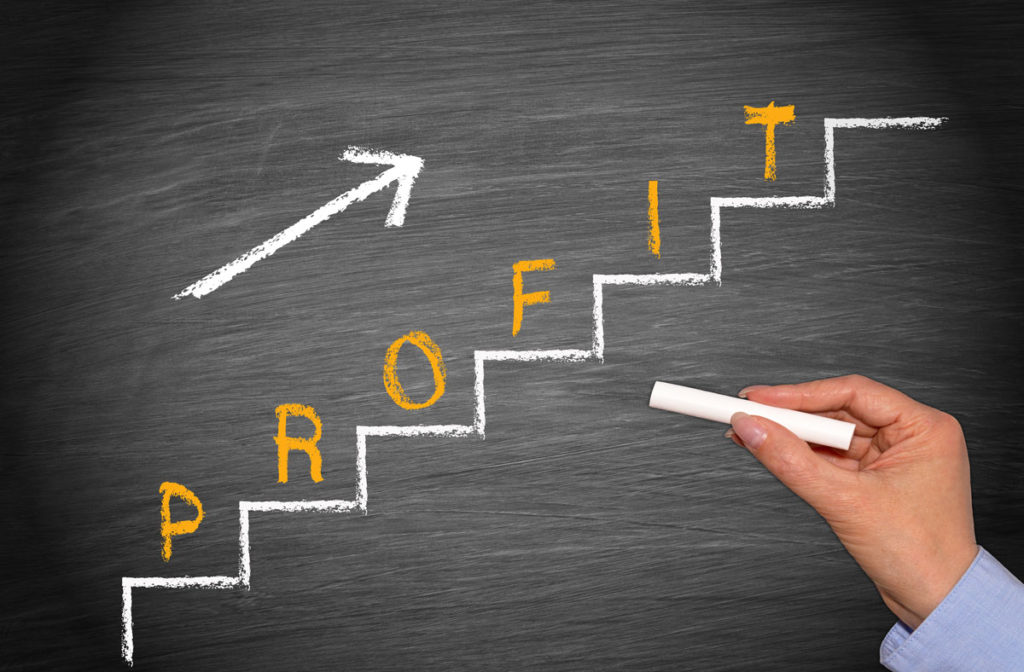 Employee engagement is something that just about every leader worries about… or at least, should be worried about. Are your employees involved, working hard, energized, and is their productivity focused on helping you reach your goals in an efficient and effective manner? After all, when employees aren't engaged not only does the work environment suffer — translating into low job satisfaction and high turnover — but everything from poor customer service experiences to lowered profitability is the result. In short, a lack of engagement means that your goals are nothing more than words on a wall, with no real action behind them.
According to Scarlett Survey and June's Gallup Poll on Employee Engagement, a mere 31.5% of employees are engaged in their jobs. Ouch. This means that nearly 70% of employees are not engaged in nearly every position and role! So what can be done to help your staff become more invested in their roles?
Overall, you must first decide that your employees are worth investing in. You must be willing to provide an engaging work culture and environment that promotes positive energy which will in turn enhance job satisfaction, productivity, proficiency and efficiency… and ultimately, your success. Here are 7 specific ways to create an engaging employee culture:
Strong Vision
What long and short term goals do you want to set, or has management set out? What's your plan to reach them? What good will it do for your company and your employees? Ensure that every employee — from the receptionist to the CFO — understands how their part makes a difference in living this vision at work each day and repeat it frequently. Keep it in the tagline of your emails, on your stationary, on company memos, on the walls, and talk about it often. If your overall desired outcome is out of site, chances are it will also be out of your employee's minds. This can lead to a lack of clarity, productivity, and development in their particular position and how it fits into the bigger picture of company success.
Personal Communication
Communication comes in various formats: emails, voicemails, texts, message boards, forums, letters, etc. But when attempting to engage employees it can make a world of difference if specific and meaningful communications are executed in person. Praise improved work habits, congratulate staff members strengths and skills, encourage training and development, and be sure to communicate more than corrections. Another aspect of great communication is to be honest and open about the state of the company or department.
Clear, Measurable Expectations
One complication that often contributes to a lack of employee engagement is vagueness, not only from training but in the overarching expectations of a project or department. Having set procedural guidelines, avenues for clarification, and concrete expectations, can make it easier for teams to accomplish, manage and review these goals. The less workarounds that exist and the more clear and measurable expectations there are, the easier it will be for employees to do the work in a way that makes sense. Measured results can guide employees to greater efficiency, success and ultimately profitability on future projects.
Development & Training
Training sessions and team/individual development meetings can be looked at as a burden: one more thing to add to the list. However, to help your employees become engaged in these sessions, provide them with fun, interactive opportunities to learn and be trained in areas of interest. Even if there are limited offerings within a team, allowing for additional skill development gives them the chance to expand their knowledge within a role, on side projects, cross-department communications, and in problem solving.
Management Interaction
Much like providing consistent communication, participating in management interaction can be significant in boosting employee morale, satisfaction and engagement. Coming out from the corner offices to have a weekly in-person conversation (about work and appropriate non-work topics) will show that you care about your staff's welfare and happiness. Take the pulse of how things are going on your team or in your department by soliciting candid feedback from your employees.
Employee Satisfaction & Recognition
As part of management interaction, ensure that your employees are happy and doing well in their roles. Recognize their efforts, especially if a particular project (or people) is difficult. Make it obvious how employees are part of a happy team and how their contributions allowed for success.
Trusting Environment
Living in an office for up to 40 hours a week makes most companies literally a second home. By facilitating spaces and times for team interactions and fun events, you can help your staff relax and hit the reset button. Employees need to trust their leaders since they're watching how leadership decisions will affect the direction and organization of their own teams, tasks, and possibly behaviors. Leadership shouldn't be feared, they should be accessible and seen as a resource of aid and trust.
Purposefully investing in your employees will show them you're as engaged in them as you hope they are in you and the company. Cultivating a healthy, engaged, and energized environment and team can increase the quality of work, commitment, enthusiasm, appreciation for work, and number of goals reached. Ultimately, all of these will add up to increased positive productivity and profitability.
Employers in Orange County, Los Angeles, Riverside and San Bernardino can contact Innovative Career Resources to help obtain candidates who will work well within any team environment, has great personality fit, and will be an engaged employee from the start. Innovative works to align candidate's career goals with companies who can help them achieve those goals. You will have talented, high quality employees on your side. Innovative has a strong network of relationships with companies in accounting and finance, science, engineering, technology, biotechnology, administrative services and professional services.