"I wanted to thank you for this opportunity you gave me 3 years ago. Throughout these years, every day was a learning experience in the chemistry field. I came here with no knowledge of chemistry whatsoever and leaving with experience thanks to you. I was able to find another job in the same field. None of this would have been possible if it wasn't for that opportunity I was given"
—  Jonathan Figueroa
"You guys have been truly wonderful and patient. Thorough and accurate and always helpful. I would definitely love to recommend my friends and peers over to you guys."
— Steven Nguyen
"Innovative really isn't like your typical staffing agency. They don't just call you, meet for 10 min, then never hear from them again. They really make the effort to place you."— Innovative was an answered prayer from God"
"With average satisfaction scores almost double the industry average, the Best of Staffing® Talent winners lead the industry in providing an exceptional job candidate experience."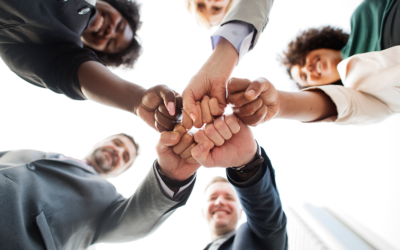 It's Martin Luther King Day, so we thought it would be a great time to reiterate why every company should be diversifying their workplace. Thankfully, our country has made significant progress, but we still have more to do. A major issue that we see is that many...
As we approach the end of 2021, it's a great time to start thinking about your year-end reviews and what to cover. In order for you to be prepared, we have put together a guide with tips for both employees and employers.
Serving our country is the most important job someone can do. Since Veteran's Day is upon us, we thought it would be a great time to talk about how we can celebrate and give thanks to our service members. November 11th is a monumental opportunity to teach civilians...