What an amazing 20 years it has been! Can you believe Innovative Career Resources & Staffing was established in 2002? It's an honor to have been serving Southern California for the past two decades. As we look back throughout the past 20 years, we're truly grateful for everyone who has supported and affected our company in any way. We can't thank you enough!
ICR originally started because there was a gap between the talent and staffing firms. Having previously worked with other agencies, we felt people were being treated more as a paycheck or invoice and they were just a "number". Our goal and objective was to approach our firm as not just a staffing firm, but also as an overall resource to our clients and candidates from resume building to legal updates, as well as provide a family-oriented environment regardless if it were a two-month assignment, a direct hire or a temp to hire opportunity. We wanted our talent to be treated fairly, taken seriously, and to be able to provide them with a great experience.
Reflecting back on the highs and lows of our journey, we have seen many dramatic changes in our business. In 2007, when the financial crisis happened, we went through a bit of a difficult time. The mortgage industry had collapsed overnight, leaving everyone worried about what was going to happen. Unfortunately, we had to lay off over 100 temps. It's hard to have these types of conversations and it's not part of the job we look forward to. This was a huge learning experience for us because we had to deal with our client's bankruptcy, along with tens of thousands of outstanding invoices; it was a tough time that tested our company's grit and resolve.
Thankfully, the highs outweigh the lows and that's why we continue to push forward! We have highs on a daily basis–every time we put an associate to work, it's an endorphin surge because we've opened the door for our associate, while at the same time assisting our client to find the top talent they were looking for. The validation we receive is tremendous and that's why we've won the "Best of Staffing" award five years in a row. These success stories confirm that our talent and clients specifically chose us because we've exceeded their expectations year after year. This underscores our Ethos and why we have been so successful in the Southern California job market for 20 years.
With all that has happened in the world these past couple of years, we found our business succeeding by proactively adapting, evolving and being at the forefront of every situation that comes our way. We are so proud of our internal staff for rallying around what was going on, making sacrifices, being flexible and making sure our company was able to sustain during the initial months of covid, when we all experienced a decline in business.
We wanted to take the time to spotlight a few of our awesome employees and what they have to say about ICR below:
Kristen Seyler
How long have you worked at ICR? It'll be 17 years in May.
What did you do before? I had just graduated college, and took a short-term recruiting position prior to joining Innovative.
What brought you to work in the employment industry? It was an accident. A friend referred me to Innovative since they helped her find a job in HR. They offered me an internal position, and I declined. Then, they offered me a temp position to help them out while I looked for another role. Needless to say, I never wanted to leave once I started.
Tell us 3 things you enjoy most about ICR? Culture, team, and the ability to do work that I believe in–helping people.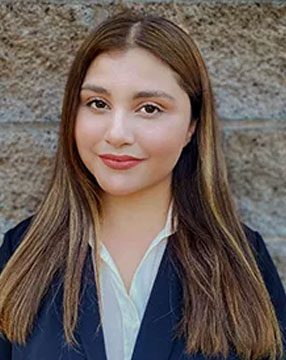 Cristina Vega
How long have you worked at ICR? I've been at Innovative Career Resources & Staffing for about 7 months.
What did you do before? I was a Recruiter at another staffing agency.
What brought you to work in the employment industry? When I first started in the employment industry, I found inspiration in being able to assist individuals with their next career opportunity. That inspiration kept me going in this career.
Tell us 3 things you enjoy most about ICR?
I enjoy that the CEO always notices his employees' accomplishments and treats all his employees' with respect.
I appreciate how team-oriented ICR is. The team is always willing to help one another.  Especially the guidance, and excellent training I received from Kristen.
I enjoy working from home because it gives me the opportunity to create my own personal work space from home. Also, working from home saves me so much time to spend with my family.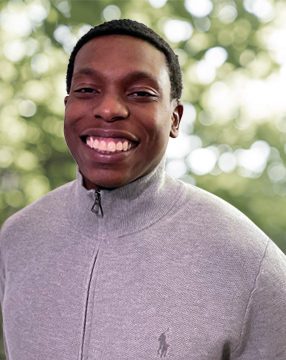 Christian Blakey
How long have you worked at ICR? I've been at ICR for 3 months.
What did you do before? I was a Technical Recruiter for Aerotek.
What brought you to work in the employment industry? A mentor recommended I try it.
Tell us 3 things you enjoy most about ICR? The culture, the team environment and the passion we all share with each other.
Thank you all for the past 20 years! We are so excited and thrilled for what's to come! If you or your company is ever in need of a staffing partner, please feel free to reach out to us at 714-508-8620, or on our website at www.icr-staffing.com. Our process is simple, and we'll be there for you during and after as a constant resource. Our goal is to bridge the gap between talent and clients and we're sticking around to ensure that has happened!